Login to Add Favorites
6 Monthly Downloads
Supports: Update 8.7
771 Total Downloads
Updated 07/30/2013
Created 11/12/2012
0 Favorites
Release Type: Inactive
License: Free to distribute artwork
Newest File: Whimsical 8-7-1
This replaces the current default tank icons with mine. Install/unzip in <WoT>\res_mods\. Icons can be directly installed into your \contours file, if it already exists. Be sure to also copy the gui_colors file into \gui and the contents of the zipped flash folder into gui\flash folder. Or, I am told it can be used with an existing XVMconfig file, but be sure to set "mirroredVehicleIcons" to false in the XVM file. Please let me know if this is not the case.
I recommend turning off "Show vehicle tier" in the in-game Settings / Game / Team Panel and unchecking "Vehicle tier" in Settings / Marker / Our Team & Enemy Team.
Why I did what I did (in addition to "fun"):
I wanted to be able to immediately identify the enemy class and tier, and struggling with early eyesight woes, made the vehicle class icon uniform in outline and "bright" in color. I added the tier in Arabic numbers. I added the green "points" for premium for quick identification, without overdoing it. I am least satisfied with this part of the whole and dabbled with other choices (like outlining) and did not find better. Please suggest something if you find better.
The icons do not line up on the battle panel. This was deliberate, as I was distracted by the resulting gap between the tank symbol and the tier icon with LT and Arty when in battle.
Chinese symbol taken from the Flag of the Republic of China (1928-1949);
French "target" style symbol, because I really couldn't come up with anything else (except a red, white and blue Arc d'Triumph, which ended up too contrary to the other icons);
German Balkenkreuz, or stylized Iron Cross;
UK styled after the Union Jack, because I think the "white-red-white" bar flag/icon is boring;
USA styled after the Uncle Sam hat;
USSR hammer-and-sickle symbol from their flag. I started with the red star, but found drawing stars in very small icons unsatisfactory and in the end, kinda boring.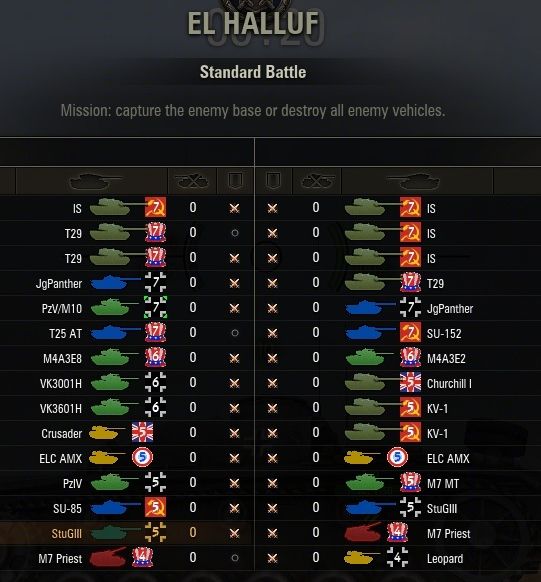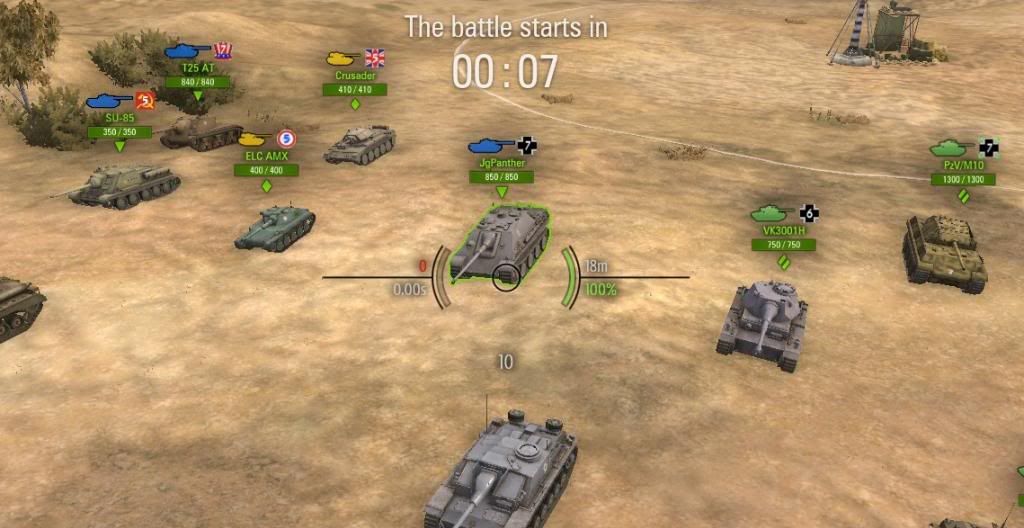 I tried many of the mods here before making my own, including Aslain's, J1mb0's, Druid's, and Artasan's. All had some influence on what I ended up with. In particular, I would like to thank PolluxKer, who administers Druid's Mods for the associated .swf files that make the whole thing work. I have not programmed since Fortran IV was king. This was intended for personal use, but posted it here to share a smile or two. Feel free to copy, edit and/or distribute the images. Please ask PolluxKer for permission to use associated .swf and .xml files.
Current for 0.8.7 - includes (missed) changes for 8.6 Corrects typo in previous release